South Sudan
Local context
South Sudan, a new country in the Sahel region and the Nile catchment area, attained independence on 9th July 2011 and is landlocked with a total land area of approximately 660,000 km2. The country possesses an abundance of natural resources, including fertile soils, water, mineral wealth and oil. Despite its wealth of natural resources, years of conflict and marginalization have left South Sudan as one of the most underdeveloped countries in the world. The prolonged conflict has undermined traditional social structures and community coping mechanisms and has had widespread social impacts on communities.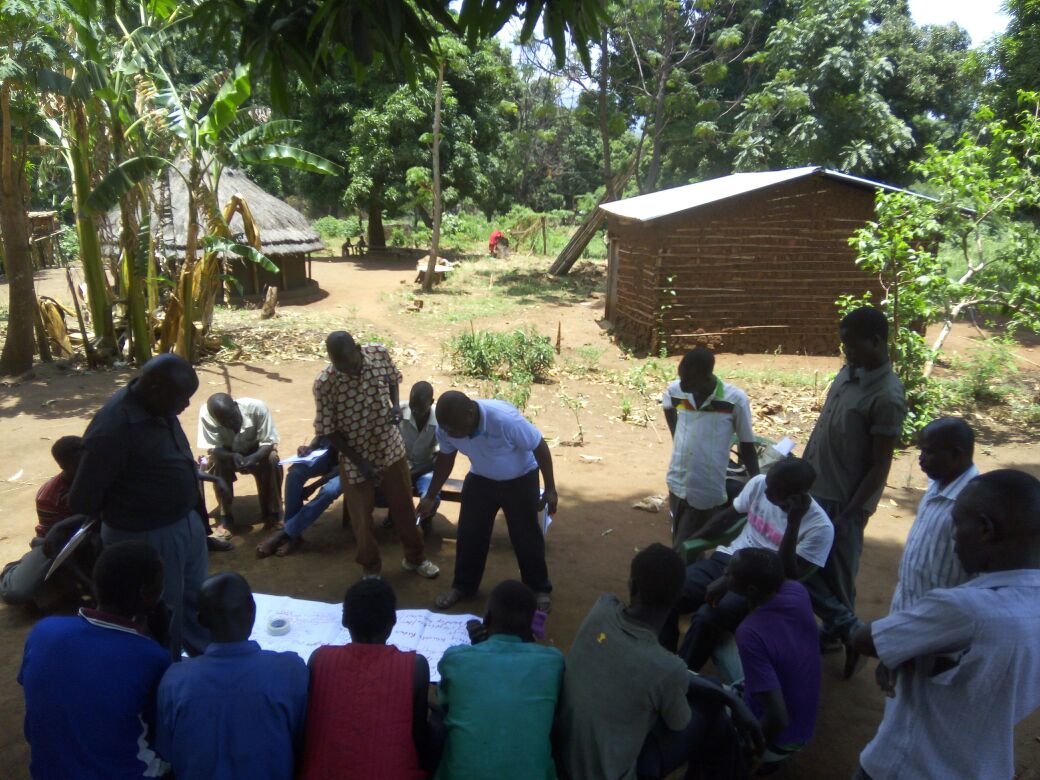 Community risk mapping excercise. Picture by Arvind Das, South Sudan Red Cross
Communities predominantly live from oil extraction, small scale agriculture and livestock-raising, however these communities are affected by recurrent hazards including floods and drought and associated risks thereby exacerbating the already existing poverty levels. Approximately 51% of the population is living below the national consumption poverty line and living on an equivalent of less than US$ 1 per day.
The country is characterized by expansive grasslands, swamps and tropical rain forest straddling both banks of the White Nile River.
The programme
South Sudan joined Partners for Resilience in 2016, since it was not part of the first phase of the programme. The programme will engage wider civil society in ensuring an integrated approach to risk management is taken, by strengthening the Civil Society in government dialogue capacities, while aiming for sustainable and inclusive growhth.
For the years 2016-2020, the programme willl focus on constructive dialogues for the improvement of the National Wetlands Conservation and Management Strategy and the implementation of the National Disaster Risk Management (DRM) Policy.
Another key focus area will be the Youth Policy and ensuring that youth will play an important role in disaster risk reduction.
Finally PfR is following up on the National Adaptation Programmes of Action (NAPA) to ensure the adaptation requirements of local communities are at the center of development and implementation of the NAPAs.